Gantry Signs can go by different names in different regions but all refer to a type of structure that is used to mount traffic signs, and are more commonly used on roads that contain multiple driving lanes as a method to mount traffic signs above each specific lane. These signs play a vital role in directing and informing the road users' in an effort to make the roads as safe as possible for everyone.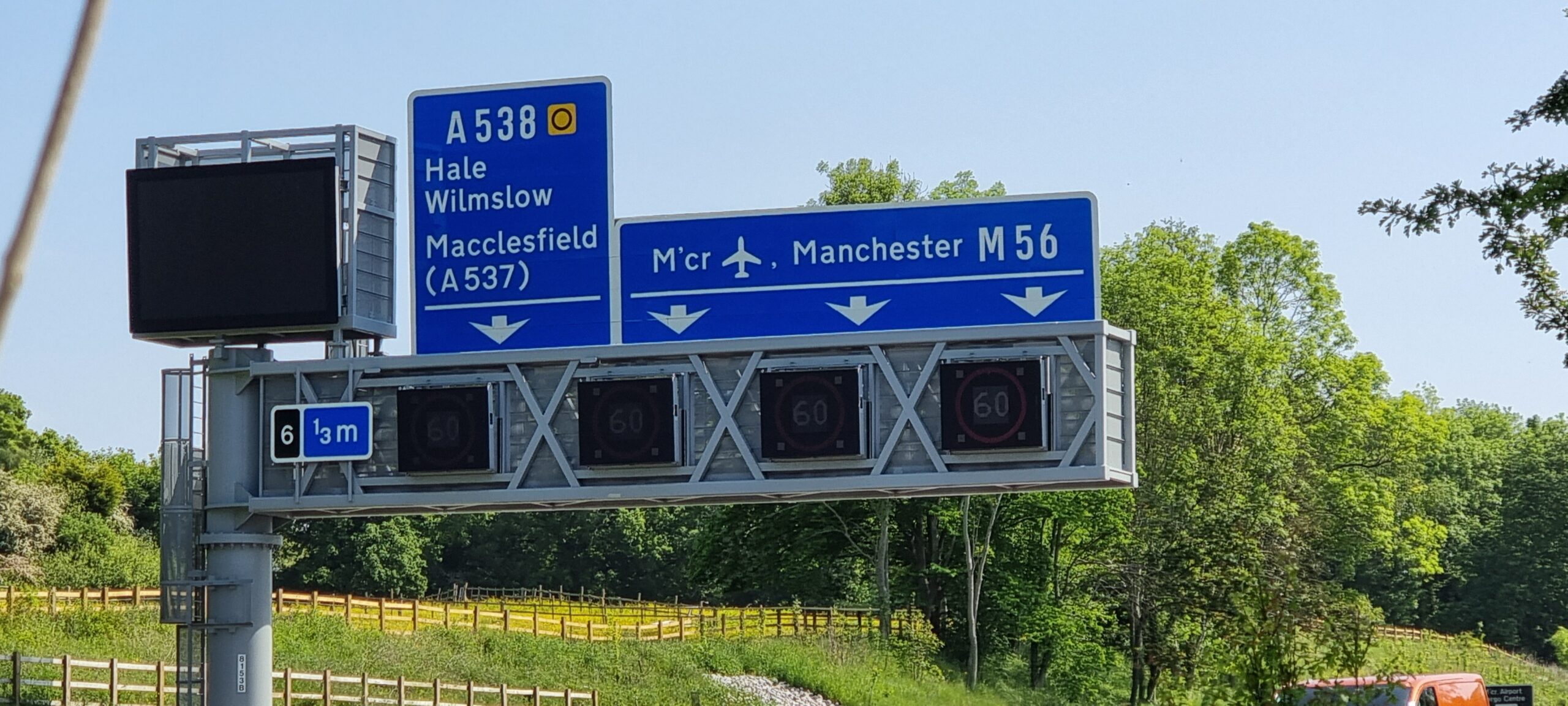 Directional Highway & Motorway Gantry Signage
As one of the largest traffic sign design and manufacturing companies in the UK we provide several major highways clients and their contractors with signage for their UK road network projects.
From the provision of signage for major National Highways projects to many other road network contracts overseen by various local authorities across the United Kingdom. Limelight Signs Ltd has the expertise to design and manufacture the right signage for your requirements.
Our large multi-unit sign factory based near Rossendale in Lancashire is perfectly setup for large dimensioned reflective sign printing and the assembly of large motorway gantry signage, such as signs for the UK's national infrastructure, manufactured in multiple panels and sections.
All road signs are manufactured in compliance to the current traffic regulations (TSRGD) and BS:EN12899-1 specifications for durability and longevity.
Since 1990 Limelight Signs have become an industry leader in the manufacture of signage for highway and motorway gantries. We stock and offer a number of substrate options to comply with any client requirement including:
Limelight Signs are gantry sign specialists, manufacturing more signs across the UK using the latest Micro-prismatic Reflective Technologies and Dew Resistant material.
Class R3C Microprismatic
We also offer additional options of protective overlay material such as Anti Graffiti or Dew Resistant Overlays.